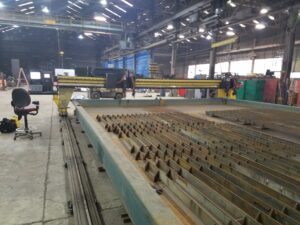 We recently came across this article from thefabricator.com  This spells out all of the things to consider when updating an older machine.  These are all things we review with our customers but still a good read with great information.
Items outlined in article to review
Table Location
Power Track
Power source
Cutting gases used
Grounding
Review the CNC and Lifters for replacement (We generally replace these as part of our retrofits)
What consumables you will need after the retrofit
Training users
For more review the article here.
https://www.thefabricator.com/article/plasmacutting/a-check-list-for-a-plasma-cutting-table-retrofit