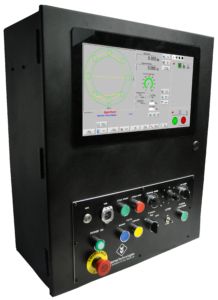 Are you an HVAC contractor or Fabricator who has a small cutting machine that needs an upgrade?  Can't afford downtime on this machine?  We can help!
Plasma Technologies A100 (All in One)AC Servo Drive and CNC replaces the discontinued Hypertherm Edge Pro TI.  We designed the A100 to make upgrading small - medium sized cutting machines much easier.  This Digital Drive includes a true E-STOP circuit and easy connect motor, encoder cables in the back. Our A100 uses these best components including Yaskawa Sigma 7 & Hypertherm Edge Connect CNC.  
The Plasma Technologies A100 has 200 & 400 Watt  options and is designed to integrate easily to new or used machines such as Lockformer, Cybermation, MG, C&G, Koike and other small / medium two, three and four axis cutting machines.
Plasma Technologies does not subscribe to the one size fits all methodology which is why we built in flexibility to have controls added for your down draft, water table, etc…  You won't find a generic front panel with unused holes plugged on any of our products.  Each A100 has a front panel made to match your machines needs.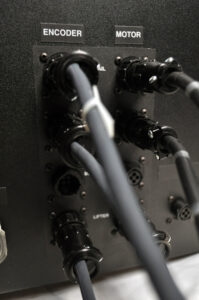 If your machine is showing its age, and needs a cost effective solution without purchasing a complete new system, we are here to help.  If you can't afford unscheduled downtime, plan on retrofitting before disaster strikes.
Contact us today for our competitive pricing options.  603 632 4567
Need Help Selecting the Right Product?
Contact us today!